Alamo Beer Company: A Leader in Industry Sustainability Plus, A Sunday Yoga Series to Celebrate Women's History Month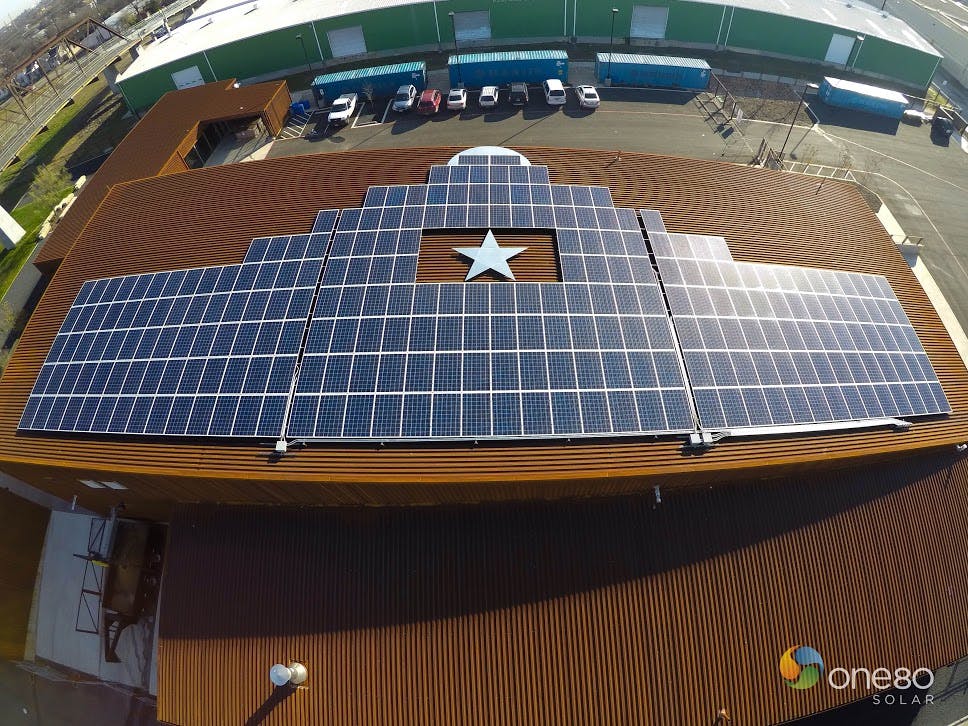 SAN ANTONIO, March 2021 — In anticipation of Earth Day in April, San Antonio's fiercely independent craft brewery, Alamo Beer Co., is pleased to share its commitment to sustainability through its cutting-edge practices that support the local economy and reduce its carbon footprint.
CO2 Recapture


As the largest brewhouse in San Antonio, Alamo Beer Co is now equipped to recapture waste carbon dioxide (CO2) emissions from its production process, purify it, and reuse it onsite to carbonate Alamo Beer. The CO2 recapture system from Earthly Labs results in a "cleaner, less expensive source of a critical ingredient and a measurable improvement in the quality of their beer," according to the technology website.
Spent Grains
Alamo Beer Co. proudly partners with Grain4Grain, a local food tech startup that utilizes the spent grain from the brewing process to create a low carb, high protein flour. Spent grain is the number one byproduct from breweries, and this innovative technology allows the upcycling of the grain in under 20 minutes to provide a healthy and sustainable ingredient at an affordable price. A portion of the spent grain are also fed to cows and pigs on San Antonio-area farms so that none of the grain is truly wasted.
Solar Panels
When Alamo Beer opened its doors in 2016, they did so with Texas sized pride, partly because of the creative contributions from One80 Solar. The collaboration yielded an Alamo-shaped solar panel array atop the beer company's brewery, allowing them to use renewable energy to power their facilities.
"We call it Solar Art," says Patrick Attwater, CEO of One80 Solar. "We've taken something that is usually very utility, and turned into a piece of art." One80 has built a reputation helping organizations use clean, decentralized, renewable energy.
Using solar energy to support the production process is a unique win for both the solar and beer industries. "We're committed to producing a quality product: great beer," says Eugene Simor, CEO of Alamo Beer Company. "Doing so by using a sustainable energy source makes it a win not only for us, but for the entire community."
Hays Street Bridge
Nestled under the historic Hays Street Bridge in Eastside San Antonio, the Alamo Beer Co. Beer Garden + Kitchen building was built with discarded pieces of the bridge within its infrastructure. Bridge parts have been repurposed by local artists, whose sculptures beautify the beer garden grounds. In addition, the main bar top in the beer hall is made from repurposed wood from the Hays Street Bridge.
Yoga on the Lawn
In partnership with Black Swan Yoga, Alamo Beer Co. will host Yoga on the Lawn each Sunday in March, from 11 am - noon. The donation-based classes will take place on the Alamo's sprawling outdoor grounds and all proceeds will be donated to Dress for Success, in honor of Women's History Month. Dress for Success empowers women through economic security, education programs, and self-sufficiency. Following the session, patrons over the age of 21 will receive one complimentary beer, and are invited to enjoy an afternoon of food, drinks and community.
In other brew news, Alamo Beer Co. Beer Garden + Kitchen is adding Wing Wednesday and Red Chili Ribeye Fridays to its weekly culinary calendar this month. A Sunday brunch menu is currently in the works and is expected to launch at the beginning of April.
Alamo Beer Co. Beer Garden + Kitchen invites patrons to eat and drink at their easily accessible beer hall, which is open Wednesday through Sunday. The pet-friendly brewery sits beneath the historic Hays Street Bridge in East Downtown San Antonio and boasts plenty of outdoor seating, a mouthwatering food and beer menu, free parking, lawn games and more.

Alamo Beer Co. Updated Beer List:
Everyday Brews:
Golden Ale
Davy BOCKett
Amber Lager
AlaMosaic IPA
Listo Light
Current Seasonal:
Hayz St IPA
Current Limited Edition:
Doppelbock
Specialty Beers Available Only at the Alamo Beer Co. Beer Hall:
How Now Brown Cow
Tiramisu Porter

For more information, visit alamobeer.com and follow on social for updates and news at @alamobeerco.
Who: Alamo Beer Co.
What: Yoga on the Lawn, Benefiting Dress for Success
When: March 6; March 13; March 20; March 27; 11 AM - Noon
Where: Alamo Beer Co. Beer Hall + Kitchen, 202 Lamar St., San Antonio, TX 78202
Beer Hall Hours:
Wed-Thur: 5pm-10pm
Friday-Sat: 12pm - 10pm
Sunday: 12pm - 8pm